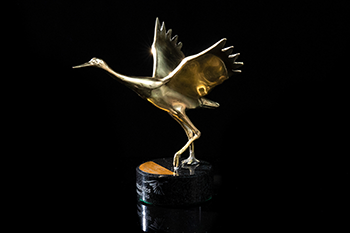 The Grand Prix of Hungarian Nature Photo
In its first decade, from 2010 to 2020 Magical Hungary awarded its first price to the photographer who collected the most jury scores fpr his photos uploaded to the main categories of the contest. In the twelfth year of its existence, with the recommendation of the Ministry of Agriculture -responsible for the professional supervision of the national park directorates-, Magical Hungary established a prestigious award to recognise that the photographer, with a year-long hard work and continuously proving his talent, earned the place of the competition's best. MH awards the Grand Prix of Hungarian Nature Photo to the photographer who gained the most outstanding result of the contest season, for his extraordinary achievement in Hungarian nature photography. The award is embodied in the Golden Crane statue, that is awarded every year from 2022 to the photographers of Grand Prix as well as to the second and third place.
We believe that our nature photographers create lasting value and play a significant role in raising awareness to the protection of nature. With the Grand Prix of Hungarian Nature Photo, Magical Hungary thanks nature photographers for this.